Before all the smart and modern ways to share files, there was a time we all used Bluetooth. Even now, Bluetooth saves our day when we do not have any mobile data. Even if we still have mobile data, occasionally use the Bluetooth function to share things with our friends and family. Sometimes we share files from our own devices like smartphones to a laptop. Android phones have an inbuilt function for Bluetooth sharing. Most probably, you might have come across this trouble with the Bluetooth function at least once in your life. In certain cases, Bluetooth keeps stopping!
Have you ever got an error like "Bluetooth share has stopped"? 
It is really frustrating when we do not know how to fix it when something like this happens and sometimes even our devices stop responding along with Bluetooth. 
Here, we are going to unveil how to fix Bluetooth if it suddenly stops working or if it does not turn off at all.
Why does my Bluetooth keep turning off? -Reasons behind Bluetooth keeps stopping at a glance!
Before getting into how to fix a problem, we have to figure out why this problem has occurred in our phones. There can be different reasons why the Bluetooth function in your device has suddenly stopped working. 
May be there is a problem in the hardware.
At the same time, there might be an issue with software.
Let us take a look at the most common reasons behind Bluetooth malfunctioning.
Hardware issue in the phone
If a part of your mobile phone has been destroyed or malfunctioning, there is a good chance that the mobile phone will start to malfunction too. Most of the time when Bluetooth stopped working it is either a hardware problem or a software problem.
Software related issues
Sometimes because of a bad operating system, Bluetooth malfunction can occur. When your device's operating system and other software are not compatible with the hardware in your device, these kinds of problems usually happen because the device is unable to read files and instructions. 
Problems with files
Problems with Bluetooth can occur because of cache files or damaged files. If there are many cache files stored in your device, Bluetooth can stop working. Also, if a file gets corrupted during downloading or installation process or gets overwritten with third-party apps, errors can occur. 
Storage
If your device storage is insufficient for the files you are trying to download with Bluetooth, then Bluetooth can stop working. 
These are some common causes to why Bluetooth would suddenly stop working. Now that we know why it happens, let us see how to fix it if it ever happens to you.
How to fix

 it when android Bluetooth keeps turning off?
If you are faced with this problem and worried that this cannot be fixed by you, do not worry. There is a lot of simple ways to fix this problem and we are going to explore all those options one by one. 
Restart the phone- One of the most easiest ways to get rid of the issue, Bluetooth keeps stopping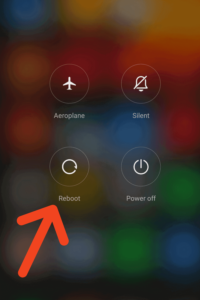 READ ALSO : CQATest mobile Application
The first thing that you can try out is, restarting your phone. This solves a lot of problems with android devices. You can hold the power button of your phone to restart the device. When you press the button, you will get the option to power off and restart your device. By choosing that option, the phone will be restarted. 
Clear cache files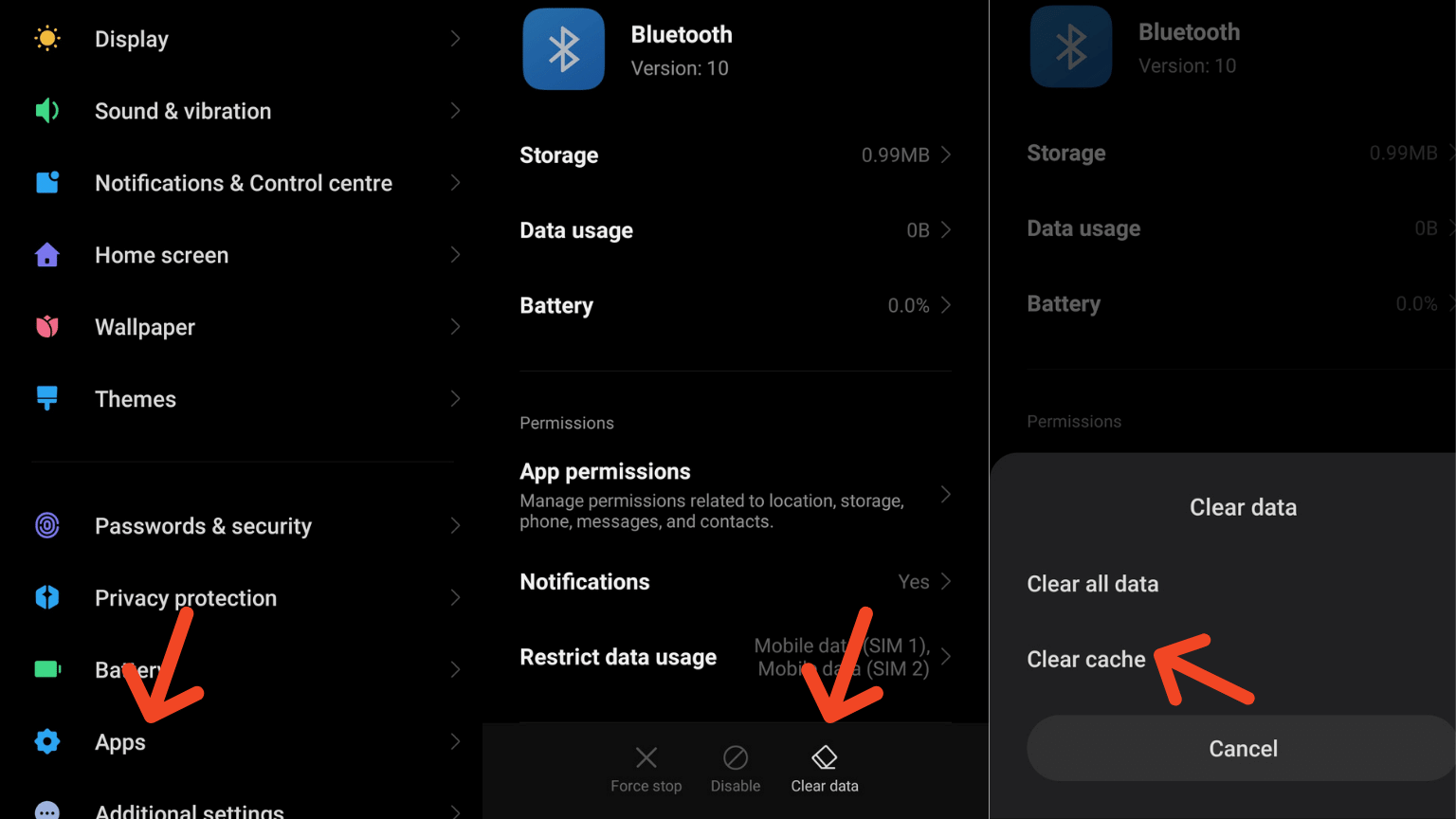 If the restarting method did not work, then move on to the next method of clearing cache in the Bluetooth app. You can follow these steps to clear the cache. Go to the settings in your mobile phone and go to the All apps section. Then choose the Bluetooth app. Then you will get the options to clear cache and clear data. Choose your preferred option and it will clear the cache of the Bluetooth app. You can use this method to clear cache files of any other app as well. After clearing cache files, restart your phone once more.
RELATED ARTICLE: What is Absolute volume in Android devices?
Update outdated software and operating systems is pretty much effective for getting rid of the issue, Bluetooth keeps stopping!
As we have discussed sometimes Bluetooth stops working because your phone's hardware is not compatible with the software. So make sure your mobile phone is up to date with software and operating systems. You can check the status of your phone updates using the following steps.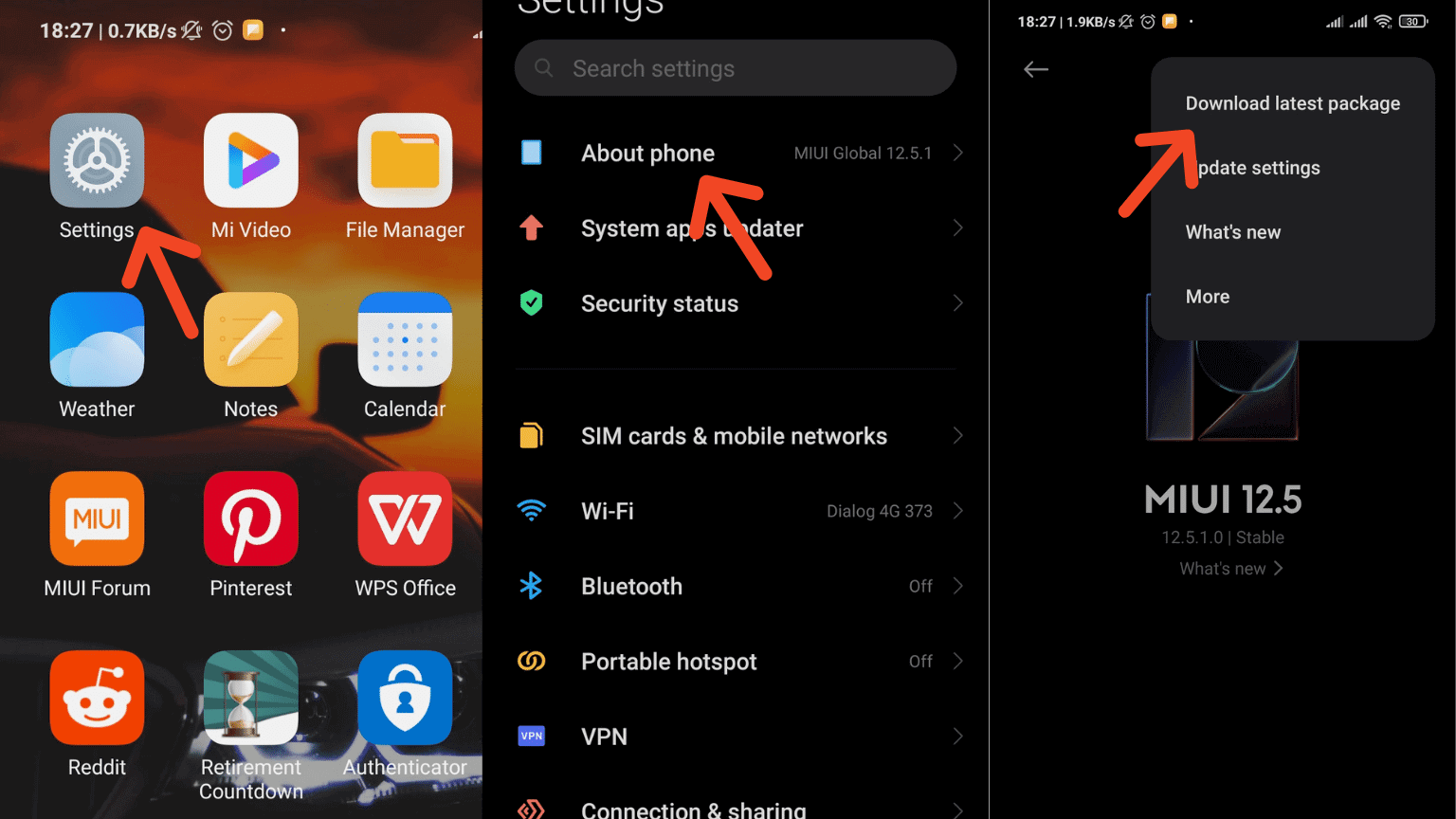 READ ALSO : How to Fix Mobile Network State Disconnected
Go to the settings on your phone and go to the about option. There you can find the option System Updates. Click on that to see if there are any updates available or if your device is up to date.
If this method cannot solve your problem, just move to the next option.
Deleting the cache partition
This process is a little bit similar to the process of resetting your mobile phone. Turn off your phone to start the process. Next, it is time to press and hold the Power button, Volume up button, and the Home buttons together until the phone vibrates. When your phone vibrates, yeah, it is time to leave the Power button. You have to keep holding the other two buttons.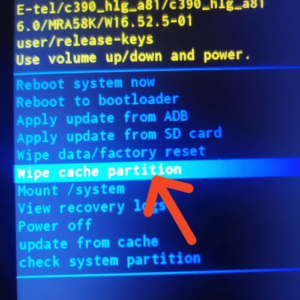 Then you will get a list of options on the screen. Choose the Wipe Cache Partition option. Here, you have to use the Volume keys to go up and down on the list and the power button to choose the option. 
Wait for a while with patience!
Typically, this takes a little time for the completion. Then you have to choose the Reboot System Now option using volume keys and the power button. Then the process is done and you can check if the problem has been solved.
Try deleting and un-pairing the devices you already have paired with
Bluetooth has a list of devices you have paired with. Deleting this list can sometimes solve the problem. In order to do this first navigate to the "Settings" on your phone and go to the Bluetooth option. There, you can find the list. Choose the devices and click on Unpair and Delete option.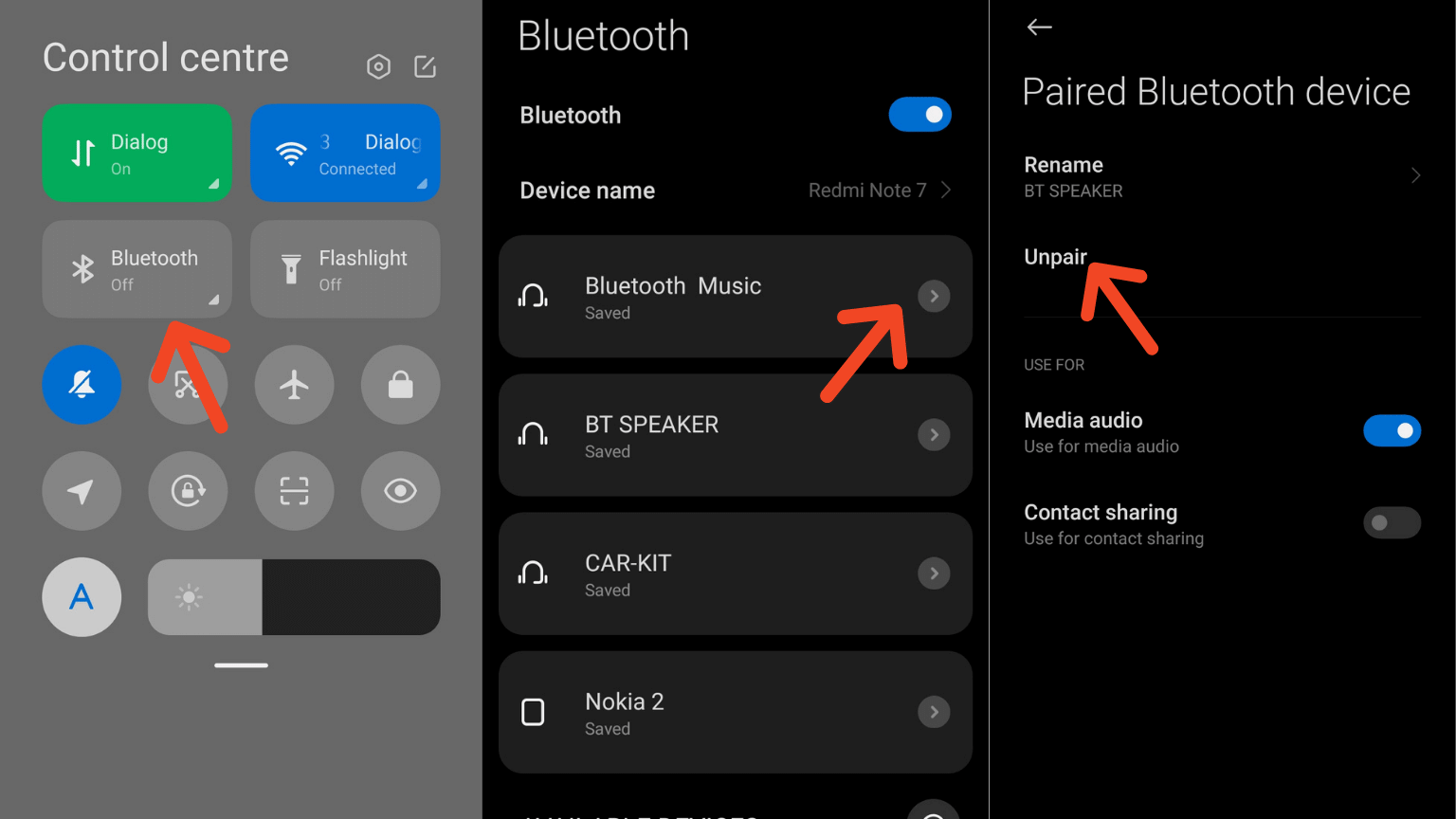 Read also : why does my Uverse internet keep dropping?
Resetting the Bluetooth App is also effective when you are fed up with the issue Bluetooth keeps stopping.
You can reset the Bluetooth app and see if that solves the problem. To do this process you have to go to the settings of your phone. Then go to Application Manager. There, find the Bluetooth app and when you choose that option, you will get the option to reset the app. Click on that option to reset the Bluetooth app.
Bluetooth keeps stopping? Try out rebooting the device!
Different Android devices have different devices for rebooting but they all follow a somewhat common structure. Therefore, when you are rebooting your phone, make sure you check the steps that are compatible with your device.
Also, remember to back up your important data into an external device before you reboot your mobile phone. 
When rebooting your mobile phone, you have to enter into the recovery mode and do a wipe data/factory reset. 
Remember!
Erasing all the data from your phone takes place by rebooting.
To do the reset, you have to turn off your phone first. Then, to get into recovery mode, you have to press the following bunch of buttons at the same time.
Power button +Volume up button+Volume down button 
Remember that sometimes this key combination might be different. 
You have to do a kind of research to find out what is the key combination for your device. However, when you press these keys, the recovery mode in your phone turns on. Then you have to choose the Wipe Data/factory reset option. You can use the volume up button and volume down button to navigate through the options and the power button to choose the option. 
This process will erase all the data from your phone and fix the Bluetooth app problem as well. After the reboot is complete, restart your device once more. 
If you have gone through all these methods and Bluetooth is still not working properly, then you have to go into deeper actions to fix this problem. 
Root accessing the phone
To go into and browse the root files on your mobile phone you have to install a special application. There, you can download and install ES File Explorer for this. After you have installed it, turn off your Bluetooth and go to the data media file and the misc file inside it. There choose the blueroid. There you have to find a file named "bt_config.XML." Rename this file as "bt_config.XML_old." Create a backup file for this file as well. Then open the text editor in there and erase the device name between the two tags <N2 Tag = "remote"> and </N2>.
Then save the .XML file as bt_config.xml file in this location and turn on Bluetooth and see if it is working.
READ ALSO : How to fix invalid SIM card?
Using Android repair tools will work for you to get rid of the issue, Bluetooth keeps stopping
If none of these processes solve the problem, then you have to choose a more powerful method. You can use the Android Repair tool to fix your problem. It is a tool used by Android developers to fix errors in android devices. Using this tool will fix the error with the Bluetooth in your mobile phone.
There is also an app called Bluetooth Fix Repair. You can find this app in the play store. You can solve the problems with Bluetooth in android devices using this application. It is a very easy app to use and does not require any technical knowledge. 
So what about when Bluetooth keeps turning on Android?
We have talked about the problem of Bluetooth keeps turning off and suddenly stopped working on android devices and how to fix them but what if it keeps turning on. I am sure some of us have encountered this problem. 
But you have a good news!
Of course, you can fix this problem with the help of the above techniques for a greater extent. Try those methods one by one and at one point it will fix the issues with the Bluetooth function on your phone. Good luck!