If you are currently using any modern Android device, you will have come across the latest unlocking trend: the fingerprint scanner as an option. It makes unlocking a whole lot easier and faster while adding extra security to the device. So the fingerprint has so far become one of the most famous security methods on any smartphone. But what if your sophisticated device suddenly does not want to read your fingerprint? Isn't it frustrating when the "fingerprint not working" error pops up on your device screen?
It is because even the most trending Android devices can have technical issues. It does not happen very often, but when it happens, it will drive you crazy.
Read on to find out the reasons why your fingerprint reader fails to work and possible ways to fix it without needing to visit the repair center first.
The fingerprint not working: Possible reasons
Dirt or liquid on the sensor surface
Dysfunction of the software
Change of fingerprint pattern
Damages on the fingerprint sensor
Do you now have a possible guess why your fingerprint login stopped working? If so, check out the following ways to fix your dysfunctional fingerprint scanner.
"My fingerprint cannot be read": Ways to fix the dysfunctional fingerprint scanner.
If your fingerprint sensor has noticeable damage, you cannot help yourself. You'll have to take your device to a repair shop to fix it. But if you are certain that your sensor isn't damaged, try to fix your problem by following the below guide.
READ ALSO: How to Fix the "Android Is Starting Optimizing App" Issue?
Clean the surface of the fingerprint sensor
Before looking up for software or hardware faults, check the surface of your fingerprint sensor. If your fingerprint module has any dirt or liquid on its surface, it won't read your fingerprint properly. If you have applied something (moisturizer) on your fingers earlier, it will accumulate liquid on your fingers and your sensor when using it.
If the liquid or the dirt is sticking into the module, get a cotton swab or a damp cloth wetted with alcohol and gently wipe its surface.
Clean your fingers before tapping on the sensor
Cleaning only the fingerprint sensor won't be enough. Just as having a clean fingerprint module, your fingers also should be clean before tapping on it. It is because, like any other bio metric device, your phone fingerprint also needs clean fingers. If your hand is dirty, wet, or oily, you may not be able to unlock your phone using the fingerprint.
Please wash your hands, dry them, and try using your fingerprint to unlock your device.
Add another fingerprint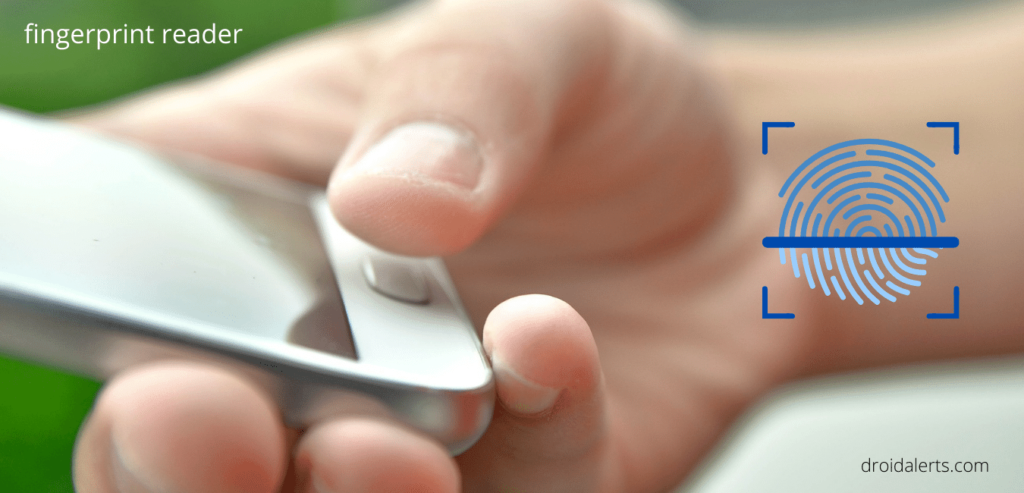 Read Also: Message+ keeps stopping
Change of fingerprint pattern may often result from physical skin damage caused by chemicals. Most Android phones can add up different fingerprints. If the touch Id is not working, try to add another fingerprint to unlock your device.
Go to Settings >> Security >> Fingerprint and add a new fingerprint.
Were you able to add another fingerprint? If so, now your fingerprint sensor should detect your fingerprint.
Restart your Android device
If there is no success with the above-mentioned solutions, you better check whether your "fingerprint scanner not working- Android" problem is software related. After treating the cause of having a dirty module or finger, you should restart your device as the next option. Usually, when you have not restarted your phone for a while, it might zap memory and cause crashes. Therefore it is worth giving a shot since it can help fix many software-related problems.
Just hold your power button and restart the device to check.
Keep the software up to date. 
Is your fingerprint scanner still not working? If you have tried the above tips, you should try updating the software. If the fingerprint scanner behaves out of character, it may need an update. So, check whether there is any pending update on the device and install it. To ensure that the device has the correct functioning of all the programs, you should keep your software always updated.
Go to the Settings app, tap on System, then select System Update to download and install any pending update.
READ ALSO: Why does my Bluetooth keep turning off?
Clean System Cache
Is your device still not accepting your fingerprint? Don't worry. Let's try something else that may work for you. Phone system cache may also cause problems to your fingerprint reader. So, clearing the system cache can wipe the frequently accessed data by apps and your phone systems. Have you ever noted that an app loads faster after using it a few times? That is cache data. It holds data that will speed up the process.
To clean your system cache, follow the following steps.
To clear your system cache, you will first have to restart the device into recovery mode. Here is how to switch to the recovery mode!
First of all, power off your device.
Then press and hold power and volume up button until the phone powers back on. (If it doesn't work, refer to the user documentation as the button combination may be different on your device.)Using the volume buttons, select Wipe Cache Partition and confirm with the power button.Select Reboot System Now.
Now check whether your fingerprint is working.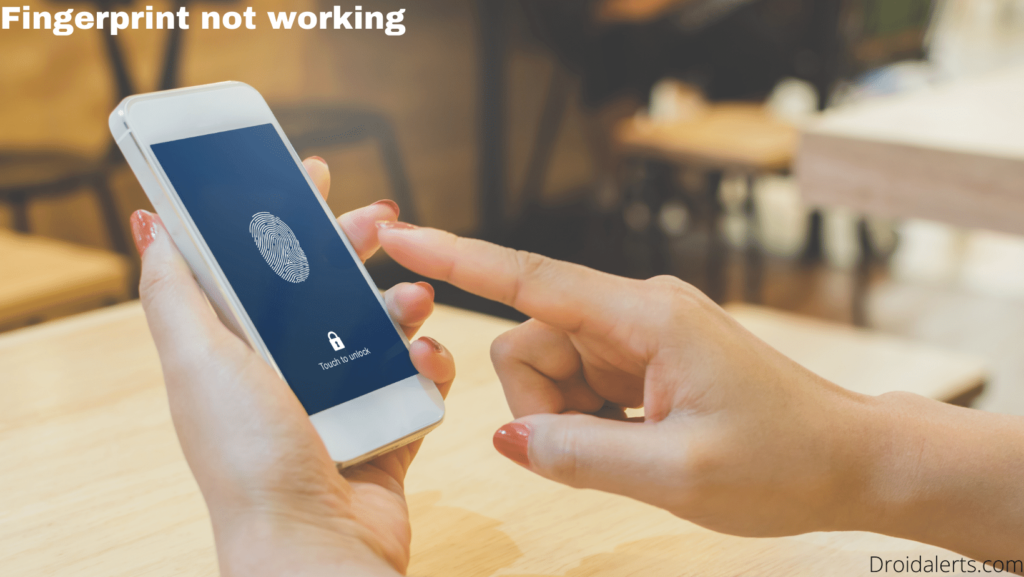 Read Also : why is my phone not ringing?
Reset the device 
If trying the above fixes did not get your phone fingerprint working again, resetting the device may recover fingerprint errors. Prior to resetting your phone, make sure to back up every important piece of data as it clears away everything.
After backing up:
Go to Settings.
Tap on System.
Select Factory Reset.
Select Erase Everything.
Finally, confirm your password and reset the device.
Now add your fingerprint again to the device after the reboot.
Get the help of the service center. 
If you cannot fix your problem and it still says "fingerprint hardware not available" even after all these tips, it means you cannot handle it by yourself. Take your device to the closest service center and get it fixed by a professional technician.
READ ALSO :Why Does My Phone Keep Turning Off?
Conclusion
Your phone may not recognize your fingerprint due to several reasons. The topic has become a major issue as most people struggle with the problem. So we hope this article would have been a help to people like you who have the "fingerprint not working" error on their phones.
SEE ALSO: Does *67 still work?