Dear Readers, here we meet again with another exciting topic. It is more relevant to those who love to know and investigate more about the operating systems and the mechanism of mobile phones, computers, and other high-tech devices. But all of us in general, it is good to have a piece of knowledge on these matters. It will help us know what went wrong when we find any error or fault in our device. Also, it will help us to seek proper professional guidance to recover the matters. Therefore, we thought it is vital to share details about the MCM Client, the mobile content management part of MDM, or Mobile device management. 
What is mcm?
In simple terms, this system helps secure access to link resources such as documents and media files on a mobile device such as smartphones, tablets, and laptops. It creates a balance between security and productivity through various configurations and restrictions to ensure unauthorized users or ill-legal sources do not access corporate data. 
This system can store, manage, and deliver services and content to mobile devices like smartphones, tablets, laptops, and more. MCM systems can be separate systems or may exist as add-ons, features, or modules of more major CMSs capable of delivering content via multiple devices.
MCM is also called mobile information management (MIM).
Do you know that it is an essential part of mobile device management (MDM)?
Here's why.
It allows a user to access company-made features like media documents, files, etc., on your mobile device. It balances employee productivity and data security by configuring various limitations and regulations. As a result, it helps protect company assets so that unauthorized users can't get through to them.
READ ALSO: Why do you need to Disable the Bluetooth volume control on Android?
What is the mcm client?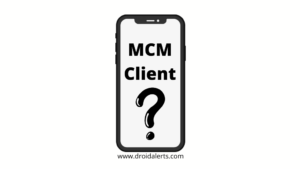 MCM client is an MCM agent-organized on mobile devices such as android phones, tablets, and laptops to help users quickly get through media files and documents through a protected and verified method. It makes sure that authorized users/clients can only access these files.
MCM solutions arrange these agents on Android devices when they come under management systems. Apart from allowing protected access to viewing and accessing data, they also impose restrictions to ensure security. They can also help stop malware and other viruses from spreading because the MCM clients reduce the possibility of users installing 3rd-party applications to get thought to data (that can create risks).
The exciting news is that you can easily install MCM clients on Android smartphones. Samsung has this facility available. Android agents are responsible for managing smartphones with an MCM solution. That is the instance where the MCM clients start their operations. It allows authorized users to view, download, and share the content while keeping all operations under protected circumstances.
We hope all of you readers are clear on your doubt "what is the MCM Client?"
READ ALSO: Android is starting optimizing app solution.
What is the MCM Client on an Android phone?
Most of you must be wondering if there is a difference between the mcm client on an android phone and another device. Let's find out the exact details on this.
Now, as you readers know what the mobile content management system is, it is easy to understand other details. Simply it is the application or the system that comes as a preinstalled app in most android phones. It is widespread, especially in Samsung and Sprint phones. The application mcm provides data security and safe access to data files. It will block an unauthorized user from accessing any information from your phone.
The importance of this app comes into the scene when you think of the cyber hackers and other parties who would perform ill-legal acts. In today's world, personal devices have become the main target of cyber thieves and hackers who steal personal information, change or distort it, and even use it for malicious acts. The companies created this mobile content management app to ensure the security of your phone data as you access media files through your device.
So, if you are wondering," what is the mcm client on my phone", we hope you got the answer to your question.
ALSO SEE: Is com.facebook.katana containing virus?
More about the MCM Client app…
Let us share some more facts on what the MCM client app is. It is good to know what precisely the MCM client does. Here are some facts and tips that we think will be helpful to you readers. 
The mcm app or the mobile content management client is one of the facilities provided under the Mobile device management application.
As mentioned above, the app's primary purpose is to ensure that the date on your device is secured. 
If you think about how this app functions, the process is simple. The mcm client comes with a code, protocol, and configuration system through which it recognizes the authorized users and grants access only to them. If it identifies a specific user lacking data or authentication rights, it simply denies access to the particular activity. That is how the mcm application protects the device from unauthorized or illegal users accessing personal data.
When you download data or any information from the internet, this is where the mcm client comes into light. The application will apply specific configurations and check if you for safe access. If it's not safe ground, the mcm client will block or restrict the access. It will also stop any ransomware from gaining access and spreading any data.
Also, the mcm client on your phone acts as a go-between the android phone and allows the user to download data without viewing or downloading the third-party app.
If your device's mcm client app is working correctly and updated, you can download corporate data without third-party apps. It keeps your data safe and corruption-free.
Explained above is the primary responsibility and performance of the MCM Client app.
ALSO READ: How to FIx Phone hang up?
Is mcm client spyware?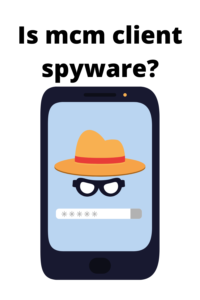 With the current situation where there's more cybercrime than in the later ages, you readers might indeed doubt the software you download. You might be thinking that the MCM Client is also spyware.
So many of us are not sure if having these new applications like mcm client is safe?
Let us see the truth behind all these assumptions.
This application is protected by Play protect, and its mode of operations guarantees security. While we look into or share data, mcm works its process behind the scenes to protect the drive from ill-legal access. 
Therefore, dear readers, it is evident that this application or the mcm client is no threat to your device but a protector from other threats. So, it is not an issue to have this on your phone. We hope you all got a clear answer to your question," is MCM Client safe"?
SEE ALSO: What does *67 do?
Features of MCM Client
Below are the features of the MCM Client app
Action control ability
This app can control time-specific data access, downloads, addition or removal of a user, and many more. Also, MCM Client should have some basic authentication systems such as passwords and user IDs to access data.
Multichannel content delivery
An MCM client allows delivery in multiple devices such as smartphones, tablets, laptops, etc. It also helps access location-based data and distribute content to a targeted location. You can share ads, informative content, directions, and many more to a targeted audience from a particular geographic area. 
Supporting multiple file-formats
This application can support various file formats such as Word, PDF, PowerPoint, Excel, HTML, and more. Also, it can support other formats like mp4, .txt, doc, .png, .jpg, .pptx, etc.
Adaptable templates
MCM templates are very flexible for various browser formats. 
In-built document viewer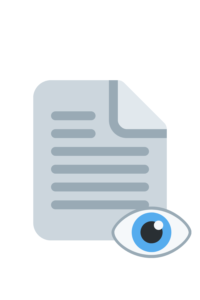 The application has an in-built document viewer that supports different file types, which is also safer.
SEE ALSO : How to delete Instagram messages?
Segregation of documents
CMC Client can segregate the paper the way the user wants. It streamlines the contents and organizes them to find them easily.
Secure storage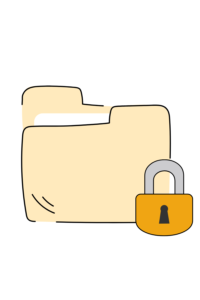 The app mcm client stores your data with an offline backup with another layer of security that does not allow anyone else to access them without permission.
Easy collaboration
The app makes sharing the data accessible with another party.
How to remove MCM Client?
Due to the various benefits of MCM Client, it is recommended not to uninstall apps from devices. The administrator can also restrict users from uninstalling the MCM Client and revoking management in most devices.
But if any of you wish to uninstall the app, below are the steps.
Go to the settings

Navigate the Security tab

Select the device administrator and disable it.

Go to applications under settings.

Select manage Engine mobile device manager and uninstall the MDM-mobile device management app. Then the mcm will also automatically get deleted.
Again, it is recommended not to uninstall the app due to the benefits you get in terms of security.
READ ALSO:
Conclusion
In conclusion, we hope that you readers understand what this MCM Client app is and the benefits and security you get from it. As long as MCM client requests are processed, your device is protected from unauthorized users probing into the data in the device. So, remember your device is protected because of this, and make sure to get the maximum benefit.