"Optimizing" is a great word. It implies something getting upgraded to a better version. However, it is good only until your Android phone doing it. That is when you start to Google;
"Android is starting optimizing app loop."
"Android is starting optimizing app solution."
"Android is starting optimizing app 1 of 1 stuck."
Suppose you are a Samsung, Xiaomi, or any other Android phone user. In that case, you must have hardly escaped this headache of the "Android is starting optimizing app" message popping up on your phone screen. It is such a common issue in Android phones, and we are here to help you fix this issue. 
First of all, this optimizing process is actually not a bad thing. It indeed upgrades your phone into the latest version, fixing and refreshing the bugs that existed previously. After the optimizing procedure finishes, all apps should adjust with the upgraded version of Android. But the issue is, this process is not as smooth as it sounds! Your Android is starting for 12 or even 24 hours straight! You cannot do anything with your phone at all. Also, even after this whole optimizing process, nothing changes. Or a message about optimizing stays on the screen and disturb your view.
Why "Optimizing App" message appear?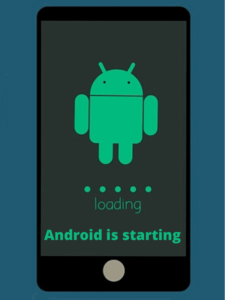 Before moving on to the fixes for optimizing the issue, you need to understand the root cause. That is how you can prevent the same mistake from happening in the future. There can be many reasons, but the following are the most significant causes.
1. Non-upgraded Version of Android 
As we have discussed at the beginning of this article, the Android operating system needs to optimize itself. Android continually upgrades itself to its newest version to provide you the latest updates. Frankly, this process is beneficial to you. But the benefit comes only if optimization is done well, and the apps can adjust to this version as well. This message will appear if both these processes did not happen properly or need more time to process.
2. Unsuitable Apps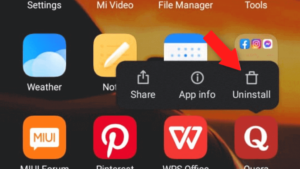 READ ALSO: com.samsung.android.incallui-What is it?
All applications available in Play store may not be compatible with your Android version. But you might have installed such apps on your android phone anyway without paying attention to the details when downloading. Suppose the "Optimizing Apps Android" message occurs for a long time. In that case, the course can be such an incompatible app installed on your phone. 
3. Broken Apps
A broken app means an unfinished installation of a particular app. This can happen when you download and install an app. Your battery may suddenly run out. So, the process is forced to be stopped and cannot reach completion. This broken app may cause the optimizing message to appear.
How to Fix the "Android Is Starting Optimizing App" Issue?
Now we shall navigate into the most significant part of this article. If you also have this problem, we are pretty sure you must be exhausted and panicked at the same time. But do not worry. There are several methods that you can fix it. Try one or a few of the following tricks below. Hopefully, one or a few ways would ease your situation. 
1. Wipe the Cache
This method is probably the most common fix for optimizing issues in your android phone. When wiping the cache, Android will not delete any of your data. The cache is a temporary data storage on your device that is easier to recall.
Switch off the phone.

Press and hold Volume down+ Power.

Select "Recovery" from Boot Menu Section Menu.

Press and hold Power, Press and release Volume Up.

Select "Wipe Cash Partition."
Note: – Use Volume button to highlight and power button to select. 
2. Uninstall the App
Think whether this issue occurred right after installing a new app. Then the cause may be the app, and it is ideal for uninstalling it. Uninstall the app from Play Store and make sure the program is no longer on your phone.
Go to Settings > Installed Apps.

Select the trouble-causing app.

Tap on Uninstall.
READ ALSO: Why are my AirPods so quiet?
3. Boot in Safe Mode
In Safe Mode, you have the opportunity to boot your device without any third-party apps. Therefore, in this mode, no third-party apps can run at all. To enter safe mode:
Long Press Power Button and get the boot options.

Long press the Power off option, and the device prompts you to reboot to safe mode. In some devices, you may do the same by holding Restart Button.
4. Do Restart Without Plugging
Optimizing the phone requires a lot of battery power. Therefore, unplug the device first and then restart. Disconnecting your phone from power may terminate the rebooting process from running. 
5. Remove the SD Card and Reinsert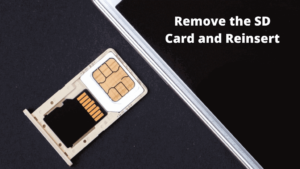 READ ALSO: NativeDropBoxAgent
Do you have an SD card on your android phone? Removing and reinserting this could solve the optimizing issue. Wait until rebooting or shut down completes, take out the SD card for a while, and insert it again. Turn on your Android and change the default storage setting to the device. This can be a simple but assuring fix. 
You also can format the SD card if you suspect the root problem is coming from an SD card. 
Go to setting > storage option. 

Format/Erase the SD card or the SD card. 
6. Factory Reset
Well, try this at last if none of the above options do not solve your problem only. That is because once you do this, your Android will be like a brand new one. All your data and settings will get deleted, and your phone will get back to the default. Therefore, if you do this, back up the data first. Copy your data to a laptop or store them in a cloud. 
Doing a factory reset is also kind of similar to wiping the cache. First, enter the recovery mode to choose factory reset, and there you can choose the factory reset option. 
Enter the Safe Mode

Select "Wipe Data / Factory Reset. "

confirm by Press Power button 
Also, remember, in this process, Android asks for a PIN to log in to Google. If the login process succeeds, swipe and disable the syncing of old apps. Then, you can reboot the phone after erasing all data.
READ ALSO: How to fix it when Bluetooth keeps stopping
Contact the Factory
If you already gave up, the ultimate solution is to contact the factory. When you tried all the above methods, but nothing solved the issue, call the factory of your Android. Make sure you clearly communicate what happens, also what you did to your phone while trying to fix it. You will definitely hear more or less similar suggestions to the points above. Tell the factory agent whether you have already tried them. Hopefully, they will have a better solution to solve your problem when you contact the factory directly. 
RELATED ARTICLE: What is SCPM Client on Android?
Final Verdict – Android is starting optimizing app

Fixing the "Android Is Starting, Optimizing App" issue requires some patience. If you are furious, you may not be able to solve the problem even though you have the correct fix in your hand. Because these fixes take time and possibilities may happen. Also, there may be several variables in these fixes too. Even though a particular method is a success, it may not show the results on every phone. Therefore, apply these fixes and give your Android some time to recover.