Getting an incoming call that shows "restricted" or simply a restricted phone call can be frustrating. It is not a big deal that many people do not want to answer when they receive a call like this. But it can be from a company you applied to, so rejecting it might cost you. Or it may be your own number that got restricted. If you stumble across a problem that makes you wonder, "why is this restricted phone number calling me" or "why does my phone say restricted when I call someone?", we are here to help.
What Does a Restricted Number Phone Call Mean?
Sometimes when a phone call goes through, the phone call shows restricted. There is no caller identification. The word "restricted" will be displayed on the screen instead of the usual name or phone number, meaning that your call is restricted. A restricted number is what someone uses to keep the other party from seeing their number. They have effectively blocked their public viewing numbers so that no one can access them. If you get a call using a restricted number from an individual or organization, most of the time, it means they don't want you to call back.
Main Reasons for Restricting A Phone Number
If they want, both organizations and individuals can make a restricted call. There are several explanations as to why they might do this. Therefore, do not jump to the conclusion automatically that whoever calls you is a sketchy person with malicious intentions.
Restricted for Security Reasons
Many businesses, such as collection agencies and solicitors, may restrict their numbers to enhance security.
Restricted for Privacy Reasons
People may restrict their number for the added security of being anonymous when making phone calls, giving their contact details only to people they wish to have it.
How to Block A Restricted Number?
Most people receive incoming restricted calls, to the point of harassment. Whether you get restricted phone calls from your landline or smartphone, there are ways to prevent them from calling you in the future.
Landline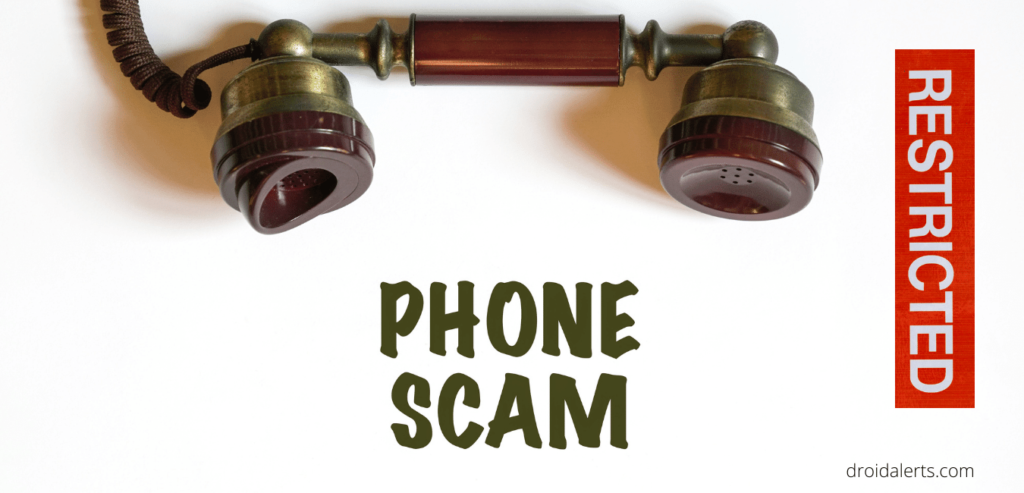 Also Read: CQATest mobile Application
Turn on the caller ID.
Find the block number option.
Dial *77, then wait for the confirmation message.
 You will receive an automated message to unblock the caller ID.
Smartphone
People get restricted calls from mobile numbers as well. There are no issues whether your mobile is an iPhone or an android, there is a way to block a restricted call.
iPhone
There are several to block a number on an iPhone. Make sure your phone is updated before following the steps below,
Via Your Call History:
Go to your Phone icon/app.
Select the blue "?" symbol.
Then select Block this caller.
Use Do Not Disturb:
 Go to Settings
 Click Do Not Disturb
 Then select Allow Call From
 Select whom you want to accept calls from
 Finally, turn on the Do Not Disturb button
Android
Like iPhone devices, blocking a restricted call on an Android device is fairly easy. To do so, follow the steps:
Go to your Phone icon.
Select the restricted call and then the "?" symbol (may also say Details).
Select Block Number,
Call Blocking Apps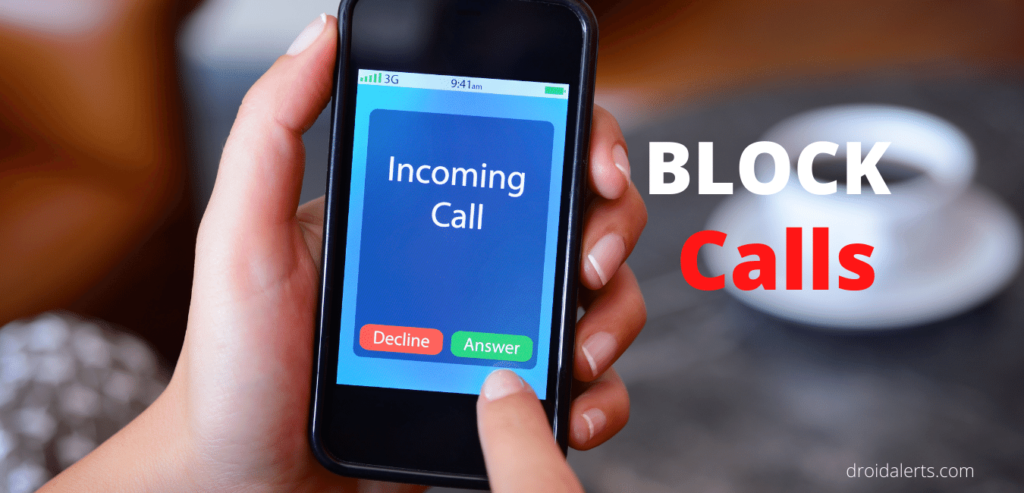 Read Also : my android phone doesn't ring when someone calls me!
Besides changing your smartphone settings, you can download the following third-party apps to block a number.
Hiya
This is one of today's most popular iPhone and Android block caller ID app. Also, you can block spam and restricted calls. Also, you can see who just called you.
Calls Blacklist
This is only available on Android devices. It makes blocking calls and SMS messages very quick. This app allows you to easily retrieve the restricted call(s) from your call log.
Call Blocker
Similar to Calls Blacklist, this app is only available on Android devices. It can retrieve the restricted calls and add them to your block list.
True Caller
You can use this application on both iPhone and Android devices. It helps to manage all your calls by filtering out unwanted calls. It can identify anyone who is calling you.
SEE ALSO: Reasons behind why is one Airpod louder than the other.
How to Unblock Restricted Calls?
Unblocking blocked calls allows restricted callers to call your phone again. It is a very easy process. You only need to go back to the phone app or contact app settings and unblock them if you restricted the numbers yourself. If your carrier/service provider had blocked the calls, you would have to contact them.
READ: What Is com.google.android.cellbroadcastreceiver?
Landline
Pick up your phone.
 Dial *87.
Stay on the phone and wait until you hear a confirmation message.
iPhone
Go to the phone app.
Select the "Recents" tab.
Find the number you want to unblock.
Choose the blue "i" in the blue circle on that number's far-right.
Scroll down to find "Unblock this Caller" in blue, and tap it.
Open your Phone app.
Select More.
Select Settings.
Then select Blocked numbers.
Go to the number that you wish to unblock.
Select Clear.
How to Call Someone Restricted?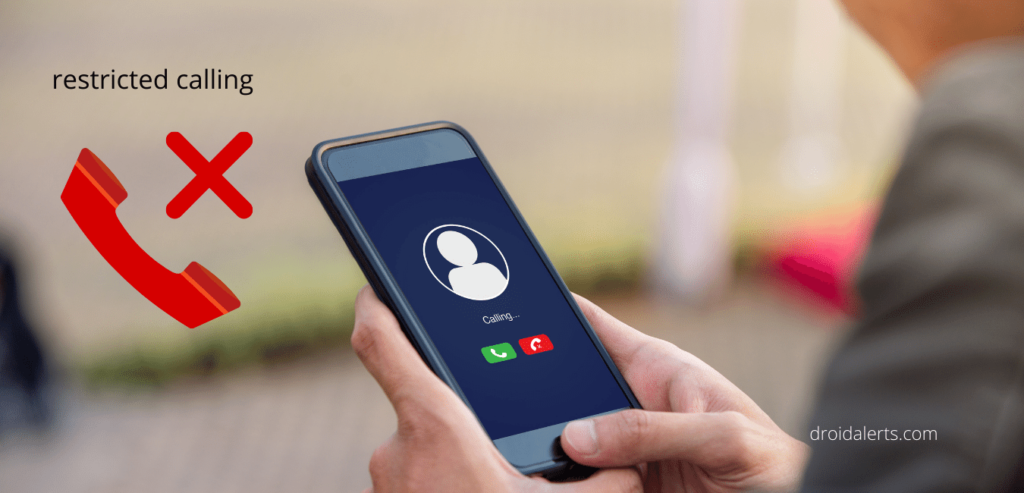 Read Also: Message+ keeps stopping
If you need to call someone you do not want to have your phone number or don't trust that person/company, you can make a restricted phone call. Your call goes through, but the other party cannot see who is calling on the caller ID. It will help you avoid any inconveniences of updating your phone number in the future.
You can restrict a telephone number by either entering certain characters before dialing the number or using a more involved method that will result in a permanent restriction on all outgoing calls. While the call recipient's phone will still receive the number, the caller ID will display "anonymous," "private number," or something similar.
Restrict Your Phone Number Temporarily: Cell Phone and Landline

Dial 67 on a cellphone or landline.
For a landline, dial 67 and wait for the beeps to stop before entering the phone number.
On the cellphone, dial the number immediately after entering 67, and press the send button to complete the process.
Wait for the call to go through
Restrict Your Phone Number Permanently: Cell Phone   
Contact the phone company's customer service department.
Ask to be transferred to the customer service department responsible for "line blocks."
Request to set up a line block for your number.
Restrict Your Phone Number Permanently: Landline
Contact the phone service provider for the landline.
Ask to be transferred to the customer service department responsible for "caller ID blocking."
Request to set up caller ID blocking for your landline number.
To Sum Up…
When you get a restricted phone call, it can be scary because you don't know what kind of person is at the other end. Even though it might be a relatively harmless telemarketer or a company, it is best to take proper steps to ensure your safety. As suggested, you can block them by changing your phone settings or through a third-party app. However, if the situation gets worse, report to the local authorities immediately.
ALSO READ: Does *67 still work?