Communication technology today has come a long way with several modifications and developments. It has various new approaches, and simply getting a call and the quality of a regular call has improved dramatically. Today we wish to share a few valuable tips on another helpful feature," VoLTE Icon," for you to get some insight about it.
What is VoLTE? – VoLTE Icon

This feature is a new addition to the technical characteristics of mobile technology. 
Care to know what exactly is this? 
VoLTE means voice-over LTE. Its voice calls over a 4G LTE network, rather than the 2G or 3G connections usually used. In simple terms, it is Voice over Long-Term Evolution. It is a high-speed wireless communication standard for mobile phones and other Data terminals, including the Internet of Things [IoT] devices and wearables. This application has three times more voice and data capacity than the regular 3G facility and six times more than the standard 2G facility. The bandwidth is less as the VoLTE's Packet headers are smaller than the others. The call charge rates are usually the same. 
The Metro PC launched this service in August 2012. The exciting news is that they plan to retire their 2G and 3G CDMA networks in favor of 4G LTE and 5G NR.
RELATED ARTICLE: What is Samsung Accessory Service?
The benefits of VoLTE
This new facility seems to be a lot more exciting than we see. It is because of the fantastic benefits that it offers. Hold on to your excitement! Here are the exciting features.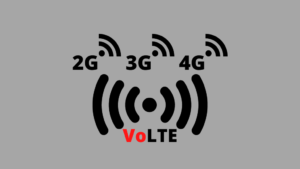 It is said that VoLTE gives superior call quality! The significant advantage of VoLTE is that call quality is excellent for the 3G or 2G connections. It enables to transfer of more data over 4G than 2G or 3G. It helps develop a more precise and compelling conversation between the two parties. And most importantly, this facility provides an HD call that has a much richer call quality

The connection of VoLTE calls twice as faster as when using a 2G or 3G connection. Also, you are sure to get more excellent mobile coverage overall, as, without VoLTE, you have no way to dial or receive calls in places with a 4G signal but no 2G or 3G. 

This new feature will surely solve one of your most significant problems when using a smartphone. Typically, Smartphone users always find that their battery dies fast. But one of the major features that most users have noticed is that the battery life increased with VoLTE. But if you are taking a call without it, whenever you make or receive a call, you have to switch from 4G to 2G or 3G, as 4G calls aren't supported. But once the call is finished, your phone switches back again. All that switching and the need to search for a different signal each time you need to dial can give the battery a significant hit.

One of the most significant advantages is that when you call from your 3 G connection, you can still use the 4G connection and the Internet without a disturbance. It is beneficial if you're multitasking. For example, you can browse the web simultaneously or download an app.
ALSO READ: What is Absolute volume in Android devices?
There are more advantages…
VoLTE also benefits you from 4G Calling, allowing you to seamlessly move between the 4G and Wi-Fi Calling. The transition will not cut the call out; even if you move away from one signal type, you can continue on the other.
This is the ideal option for a smother video call process. Technically and theoretically, it is possible to make video calls over 4G, much like a Skype call. The difference is that you should use your mobile number and the regular dialler and call interface. Following this method, you can make and receive video calls to and from anyone else with VoLTE without relying on separate accounts.
Also, we are sure that you may have noticed that Skype and other existing video call applications seem to have the superior audio quality to voice calls. It is purely because, like VoLTE, those applications use more data as part of a similarly named VoIP system. Due to this reason, you can expect your voice calls to be more like Skype or WhatsApp calls when using VoLTE, but they will not affect your battery life as much as Skype or any other app that allows video calls.
Not only could video calls, but you also have the luxury of other services such as file transfer, video voicemail, accurate time language translation, and many other futuristic applications.
But the issue we see is that most phones still do not support all these super-futuristic concepts. They are yet to come!
READ ALSO: How to know if someone restricted you on Instagram?
Limitations of VoLTE services
Same as the good side, this application or the unique feature has disadvantages. 
Below are some of the most common points.
HD call limitations are one of the main points. Though VoLTE allows the high-definition calls, it is limited to calls only made between two VoLTE-enabled handsets. Only one device is VoLTE enabled, and if the other is not, then you will not be able to enjoy the same HD quality you expect from an HD call.

Usually, the calls are either Data calls or the 4G calls. If you do not have the 4G facility, you will surely need to get the access to the Internet to make a call,

Your device needs to support the VoLTE facility properly to make maximum use. Also, the service providers' contribution is a must; if you do not get the support of both these ends, you can get the maximum use of it. 
SEE ALSO: How to fix the Uverse gateway authentication failure?
How to remove the VoLTE icon from the status bar?
If you have the 4g Coverage in your phone and the 4g LTE is activated, you can easily see the VoLTE icon on top of your screen. 
But remember Removing the VoLTE icon is not possible when you have the 4G network enabled. You need to change your network settings to the "G or £G mode before removing the VoLTE facility from your phone. 
Once you decide to remove the VoLTE, you may follow the below steps you can use to remove the VoLTE icon -Samsung. 
Navigate to the settings on your phone and Tap on Connections or Network & Internet.

3. Click on Mobile Networks and then on Network Mode of the sim card in which the LTE is enabled.

4. Now select 3G/2G (auto connect).

5. VoLTE icon Samsung should now disappear from the status bar
Above are the basic steps you can follow if you need to turn off VoLTE on your phone.
READ ALSO: What is SCPM Client?
FAQs on VoLTE

We are sure that you have many concerns and questions about this new facility. Here we have addressed a few of the most common problems.

Is VoLTE available on iPhone?

iPhone usually does not allow native Video calls, and sometimes, it can be a major throwback. 

Can you make VoLTE calls without Data?

Of course, in case data switched off, you can still make VoLTE calls. In a VoLTE-based call, both data and voice are made as IP packets over the network. In this way, it is possible to make calls even with data switched off.

Is VoLTE free?

It is free and easy on your bill!
READ ALSO: How do I fix the "can't establish a secure connection" problem?
Conclusion on VoLTE Icon
We hope this discussion gave you a proper insight into a better usage of the VoLTE facility. When technology becomes advanced, the world will move towards it naturally, and VoLTE is one step toward the new change.  
We should also move along with these technological changes and VoLTE, a revolutionary change that connects us faster, making the world a global village. So, VoLTE is the Future!