Dear Readers, so this time it is about a new App! But we are sure you all know about it, and most of you must be familiar with the app by now. Yes, it is about Snapchat! Snapchat is a popular messaging app that helps share text messages, photos, videos, pictures, and drawings. The good thing is that this application is free to download. And all the messages, videos, photographs, and texts are free. Snapchat was able to top up the favourite list quickly due to its popular messaging features. The young generation around the world is the first to embrace this. But same as all the other apps, this too has its pros and cons. Snapchat getting stuck in the middle and not opening is the worst experience you can ever face. So we hope to share a few tips and facts on why Snapchat won't open.
Snapchat not opening? – Snapchat won't open?
Let us see why the snap chat app gets stuck and won't open. There are quite a few reasons why the snap chat app goes down. And we know that most of you must have wondered many times why won't Snapchat work. 
Let us see why it happens.
The first point is that the app might not be working for all the users. It is a common situation with other apps as well. Some rare technical failures may cause such troubles.

The other reason is that your connection could be having issues. When your service gets interrupted, the effect may also fall upon apps. So, before you look into anything else, check if your connection is steady and smooth. 

You must not have given the required permissions that the app needs for smoother service. So, you need to check and confirm this aspect as well.

Has the app been updated regularly with the new updates? Better to check on this. If the app is not updated for a long time, some features automatically get disabled till it is updated again and fit to run.

The snap chat app catchy might cause issues and may not allow the app to open. 
So dear readers, if you are wondering why isn't Snapchat working, you better check on these aspects first.
READ ALSO: Android disable absolute Bluetooth volume?
Snapchat won't open? – How to fix Snapchat?
Once you know the exact issue, you can trace it for the solution. But if you have no clue about what's happening, here are some general suggestions that you can try.
If you are lucky, you can fix your snap chat in no time!
Let s see what we can do.
Check if snap chat is technically down.
If snap chat is down, you should immediately check if it is not working for others. You can check this down from the site "Down Director" as the site helps prevent any fault in all kinds of service apps like these. You may visit the snap chat page on the site. Other than that, you can check at Snap chat Twitter support service account. It has the latest news about the chat to save some of your time.
Close and re-open Snapchat
It is the essential step to follow when encountering an error on any app. Why not close the snap chat and re-open it for a start!
Restarting the phone
The next easiest thing is that you can restart the phone. Sometimes too much phone heating and overloaded tasks may make some apps behave weirdly. So, it is better to restart the phone, give it a break and try again. Most of the time, it works.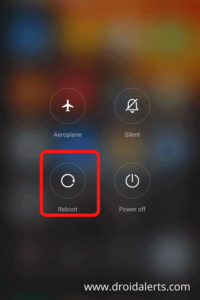 Check for the latest updates.
Another thing that you should not forget after installing apps is that; we should make sure to update them in due time. Some features need to follow the latest modifications to run smoothly. Therefore, make sure you have run the app through all the changes and updated it correctly.
SEE ALSO: Why is my phone dying on the charger?
Check for the stability of your internet connection.
It would help if you never forgot that a stable internet connection is the main reason for smooth-running apps. Therefore, check if your internet connection is healthy and running strong. If you are using data, try switching it to WIFI and wise versa to ensure the connection is stable. If it is the case, you can try a few tips like resetting the router, disabling the VPN s, etc. sometimes, VPN makes certain apps not work correctly.
READ ALSO: What is an invalid SIM Mean?
Clean snap chat app Cache
 As in most other apps, the cache data of snap chat may block the app from running smoothly. So, first, check for the files and remove them. Remember clearing these files will not make you lose any data, messages, or pictures. If you don't know how to clear the cache, the data below is the way!
Go to snap chat

Click on the avatar icon and open your profile

Go to settings

Click on Clear cache

And continue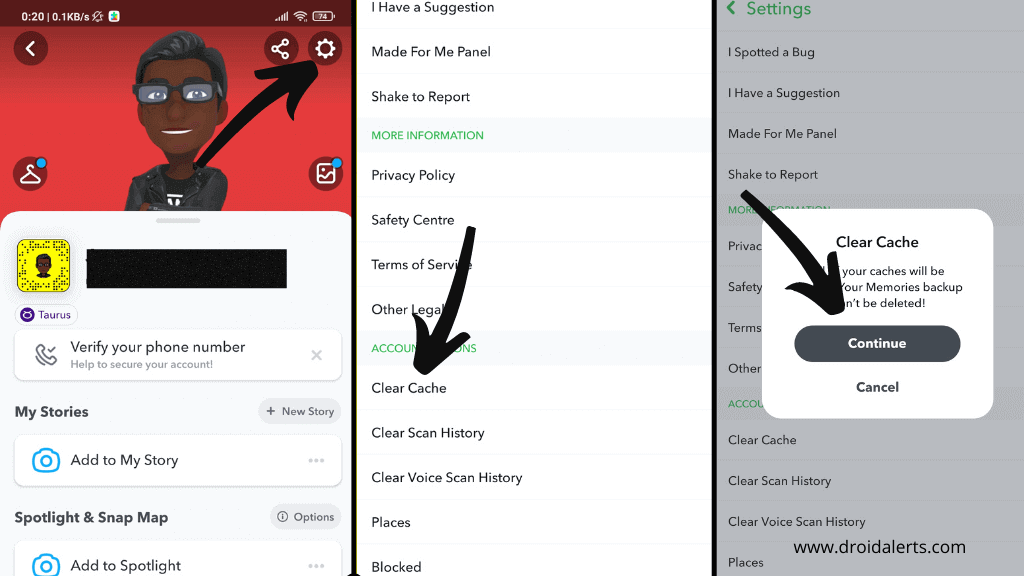 Snapchat won't open – Why is my Snapchat not working? – Here are more tips!
Apart from the above reasons and information, there is some more indirect reason that might cause to shut down of the app suddenly. We want to share a few such tips as well.
The phone might get a buggy app accidentally installed while you are downloading something else. So, check and make sure on this and run your virus protector to clear these.

Make sure to update your software through a reliable source constantly. The recommended way is most of the time to use the App Store or play store according to your phone. It will keep you from getting viruses to barge into the phone memory.

Sometimes you may have to delete some inbox messages to make the app run smoothly. You may try this as an option.
So dear readers, these are the most seen issues that will cause a crash in Snap chat. Apart from that, increasing frequency in apps like snap chat, Facebook, Twitter, Instagram, and other popular social media apps tend to get down. 
If you have followed all the suggested tips and still fail, you may visit the site and go to the section named "my Snapchat has disappeared". Then you can press YES next to "still need help". Then you get the form to fill and submit to get further professional help.
READ ALSO: How to delete messages on Instagram from both sides?
The Bottom Line
So dear readers hope the facts are helpful enough for a quick fix. All these apps have their shortcomings. So, make sure that everything is clear and updated from your end. Ensure the internet connections are strong, the app is updated correctly, no-cache disturbing the app's function, and all permissions are granted to run smoothly. 
If all these aspects are in order, you do not have to worry about snap chat crashing.
We hope you all find the tips helpful!
RELATED ARTICLES: