The use of smart mobile phones has taken place all over the world without any age or regional limits. The short message service or SMS used to be one of the significant features of mobile phones a while ago. Although the users have better and faster facilities on their phones now, text messages are still in usage. Anyways, have you encountered the delayed text messages issue on your Android smartphone? 
We guess that you have at least once in your life!
But, guys, you do not have to think about this troublesome issue again because we are here with solutions.
Wanna dig up?
Here's the deal:
Why am I receiving delayed text messages on Android?
Have you noticed that your device takes an extra-long time to send text/picture messages to your friends or family? Or do you notice a delay when you receive messages? While sending and receiving text messages using your Android device, you might face such text messages delaying the issue. Then you might wonder why you receive these delayed text messages on Android and why are my text messages sending slow? This article lets us talk about what courses text message delays and the solutions for this text messages delayed issue. Let us see if we can get your phone working precisely again. 
Before we get to the point, we would like to remind you to test your messaging feature after each of the following steps. The easiest way to check whether your messaging feature works properly is by sending messages to your mobile number. ! If it does not work, your phone's messaging is still acting up. There you have to proceed to the next step of troubleshooting. We are going to describe from an Android intelligent mobile phone perspective throughout this article. But, the steps we have mentioned here can solve this message delaying issue in almost every type of phone.
1. Power cycle the device often. – One of the most important steps to get rid of the error, "delayed text messages"
What is power cycling a phone? It simply means turning your device off, letting it sit for a single or few minutes, and then turning it back on. If you can power cycle your phone at least once or twice a week, it helps your phone perform excellently. But in reality, almost everyone leaves their phones powered on for a long time. Then, even your device can get tired and require some rest. Also, let your phone's battery dye entirely and then plug it into the charger until the battery gets fully charged. These simple steps can fix the delayed message problem and increase the functionality of the device. 
Read Also: Message blocking is active – 13 solutions to unblock text messaging…
2. Recent apps and new changes
Can you remember the first time you noticed a delay in messages, whether sending or receiving? Try to remember if you downloaded something (any apps/ wallpapers/ ringtones) around that time. If you remember downloading something before or around when this trouble started, we recommend you uninstall those. After that, check the functionality of messages to see if the problem has disappeared. 
Also, do you use any messaging app other than the default one that came on your phone when you purchase it? Sometimes your phone might have done updates that do not get along with this messaging app and therefore causes issues. So we recommend you uninstall this particular app or do the necessary updates to avoid message delaying issues. 
3. Cleaning unnecessary messages – One of the most practical steps to avoid the error, "delayed text messages" 
 We all keep important text/picture messages, but we must know bulking them in our devices may harm the correct performance of SMS. So go through the texts you do not need to keep and delete them from your phone. Clean your inbox and outbox as well as the drafts by removing all the unnecessary messages. After removing all the unnecessary messages, see if that inbox-cleaning has helped your message delaying issue by sending some messages. 
Then what about the messages that you critically need to keep? You have to back up those and place them in another device other than your mobile phone. So you can recover the text/picture messages using the backup without losing any of your essential data. 
4. Soft reset the device.
Soft resetting your device is the easiest way to reset your android device. A soft reset means cutting/removing power from your phone for several seconds. This is the first step to solve any issue in your phone, whether it is a smartphone or a normal one. The best advantage of a soft reset is that you will not lose any data on your device. 
To perform a soft reset in your phone, remove the battery, insert it back at the count of 10, and power it on. If your phone's design does not let you remove the battery, manually power off your phone. You can turn it on after counting to ten.
Remember, once you take off the battery or power cycle your phone, you might see text messages come flooding in. But it might just perform a temporary fix. Do not get so excited and try to fix this permanently if you still have the same issue. 
Note: A second level reset (taking off the battery while a phone is "On" and not plugged using a charger) can temporarily solve many smartphone problems, not just messaging.
5. Hard reset the device
This is kind of a final step you could take to fix your delayed message problem. A hard reset cleans the operating system of a device and turns it back into its factory settings. Do you have tried all the previous methods and still have the same issue? Then the problem might be something you picked up online or a corrupted file, or something in the device's software. Here is when you have no option but to perform a hard reset. 
This removes any software issues from your phone. It can be a virus, a glitch, a bad file, spyware, or whatever you name it. This can make your phone as good as brand new. But the disadvantage is it also erases everything else on your phone- whether essential or not as well. Therefore, you must copy the essential files to another device to avoid data loss. A hard reset will offer you once again a messaging system that is working correctly. 
You can find the backup option in your device's settings menu and then select "Factory data reset," then "reset the phone." 
Once you perform a hard reset and then set up the phone, you will not have any more issues. If that is the case, enjoy.
Otherwise, proceed with the following instructions.
READ ALSO: Features of MCM Client!.
6. Contact a service provider.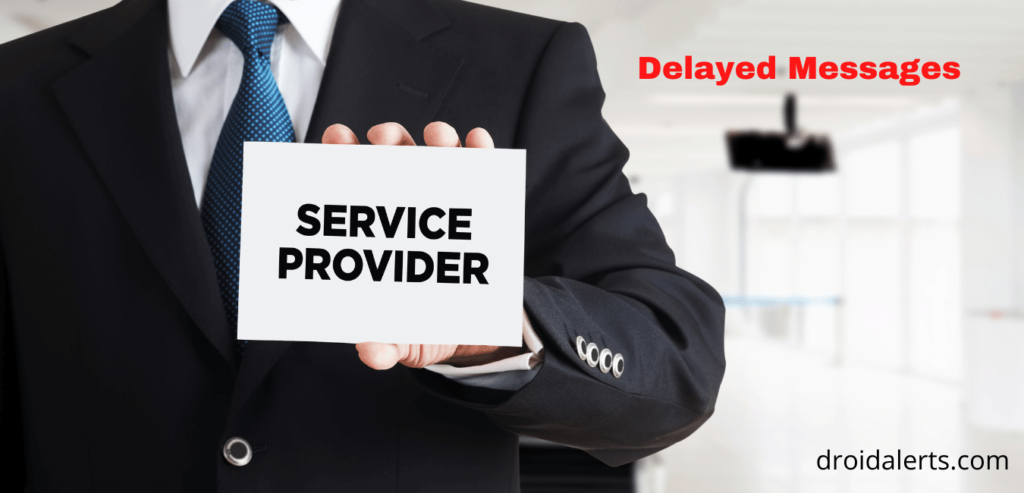 We went through several successful methods, and a hard reset is likely the last alternation for the message delaying issue. It is unbelievable if you still get the issue even after wiping out everything from your Android device. In such cases, you get no other option but to contact your service provider. They perform expertise on any device-related issues, and you can count on them to solve any of those, indeed. No matter what you use, AT&T, Sprint, Verizon, Net 10, T-mobile, etc., let them know the issues you are having. 
You must know that many things can happen out of our control in your account or network. The issues in your phone affect the device's functionality, especially when you have recently done an exchange through a warranty cross upgrade. Be on alert if someone else in your area experiences no service, delayed messages, or dropped calls issues. There cannot be such issues if the service towers are okay. This is when you have to connect with your service provider as it can be an issue with your phone network. Call them and ask to check and ensure that they have correctly provided all the features on your account. They can check whether the features on your account are compatible with your specific phone's model. 
Your service provider knows if anything has recently changed on your account, which could cause this problem, including blocks, holds, or restrictions. Contact them so they will identify the issue you are experiencing and recommend a solution. Regarding the shape of the problem, they will make suggestions like remove your SIM card or service your phone. In such cases, they can send you the SIM via mail, or you can visit one of their stores to buy one.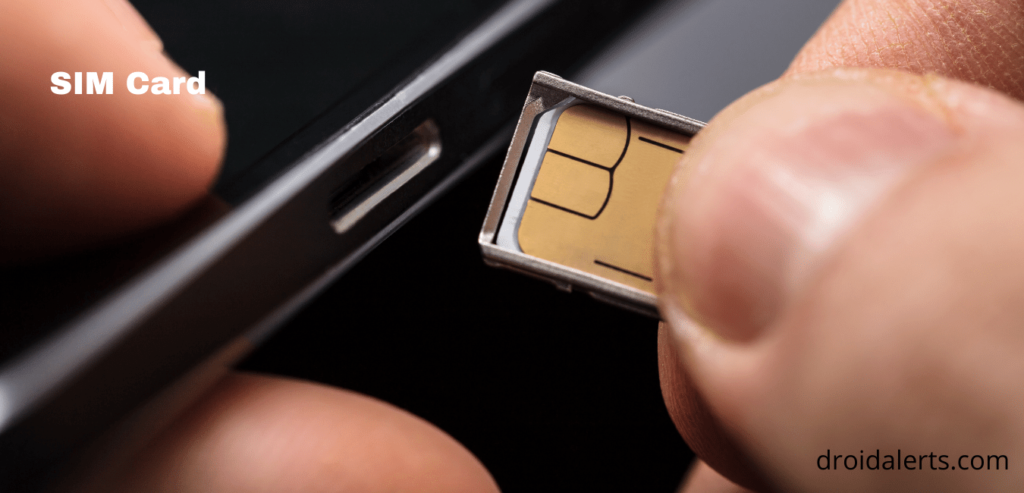 You can check Your SIM card by inserting it into another device with the same service provider as yours. If their phone starts experiencing any similar technical problem when you inserted your SIM, the issue is with the SIM. Then you have to replace the SIM card to solve it. Otherwise, although it is rare, the issue lies in the particular device you own. Knowing this much would save lots of your time and effort instead of a fruitless trip to the store. 
In summary, your service provider will help you search for a solution in any possible way. It could either be repair, coaching, insurance, upgrade, troubleshooting, early upgrade, or replacing the unit. 
7. Contact the manufacturer -If nothing works for you, this is the final step in your hand to solve the delayed text messages error!
There is another solution for those who own a phone which is still under the warranty period. Then you can inquire the manufacturers about the warranty. It covers your phone against manufacturer defects, which this issue would fall under as well. But check and make sure your device carries no physical or liquid damage as the warranty does not work on them.
 Read Also: NativeDropBoxAgent
Conclusion 
We hope we could assist you well with the delayed text message issue you were having. There are numerous reasons for having a delayed text messages issue in an android device. We have provided you almost every possible move you could take to fix it. To summarize, check the Apps and recent changes that you think course the issue and power cycle your phone often. If those do not help, you can perform a soft reset or an SMS clean-up to eliminate the issue. A hard reset is an utmost step you could take to solve a delaying messages issue by your side. Suppose even that does not work for you, no need to panic and contact your service provider. They will solve any of your problems, one way or another.