Have you ever experienced a disaster other than your phone dying while charging? We hope not! For everyone, this seems the worst thing that can happen. Thinking about why is my phone dying on the charger? So, this time we hope to discuss this most common, most disastrous situation that is very common. 
Can you remember that there was a time when phones only needed charging once a week? 
And then we were happy to have a phone with a battery that would last 24 hours. 
Now dear readers, we are super satisfied with a phone which has a battery that has an 8-hour battery life. The more the phones got sophisticated, the more the batteries drained fast. Why is my phone losing battery while charging? 
Have you ever wondered? 
Let us see why!
There are many reasons for this and solutions as well. We hope you will be happy to see what they are. Here, we have dug into the details, and here we are with all we found, ready to share with you.
Why is my phone dying on the charger? – Reasons behind Android battery draining fast 
Smartphone batteries have a brief life span. The reasons are many. We were lucky to learn a few facts about why the android batteries drain fast. 
Below are a few of the most common causes.
The most common reason is that smartphones get a lot of push notifications and alerts that help drain the battery fast. We need to be knowledgeable to get rid of these unnecessary messages for the good of the battery life.

Specific applications run location services without our knowledge. So these have a huge role to play in draining our batteries. 

Sometimes there are too many applications running in the background. It is a widespread fact that makes the phone has concise battery life.

Also, if your phone screen is too bright or lit up, remember this is another reason to drain your battery down.

And always remember, if your phone screen stays on for a longer time, the battery is sure to get drained.

If you have forgotten to update your operating system, or if it's outdated, that will cause problems such as draining the battery down.

Always be mindful of the applications generating too much heat inside your phone. It could be the main fact that will drain your battery.

And you need to see if the battery has reached the end of the battery life.

Usage of mobile data all the time is another crucial reason that makes your battery drain fast.
Dear readers, these are a few facts that we have come across as the main reasons for your battery draining issue.
Also, there are a few remedies for the above-discussed issues; we thought it is good to share such information to stay updated on what we should do if you face such an issue.
READ ALSO: What does "This person is unavailable on Messenger mean"?
Thinking about why is my phone dying on the charger? Here is how to avoid it!
You can limit your push notifications. Go to the settings and notifications. Check all the apps and restrict receiving messages of those you do not need to see.

Another important fact is that you can adjust your location services settings. You can go to the settings and disable the app.

Also, we feel it is better to lower the background activities. You can tap battery and service care under the settings and tap the optimize now or restrict the actions.

Make sure to adjust the brightness of the screen constantly. 

Another important fact is that you can save your battery life by adjusting the timeout settings. 

Be on alert about the system update notifications and update your phone accordingly. It will surely add a couple of hours to your battery.

Make sure to protect your phone from heat-generating activities. It is very relevant to the game apps as most of them generate heat when using the app to play a game.

Always remember to activate the battery saver mode. Most android phones have that option.

If you need to save your phone's battery life, staying on alert that your phone has enough signals is essential. 

And the final fact is that you need to make sure that the battery has ended its life span. 
So if you can stay on par with all the above mentioned simple remedies, you o not need to wonder, "why is my phone dying while charging"
ALSO READ: What is NativeDropBoxAgent?
Myths about Smartphone battery charging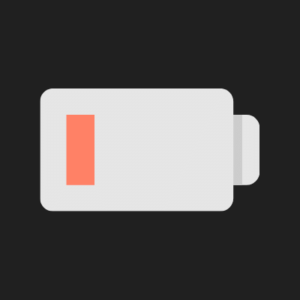 Like everything, we have our own beliefs and myths about why is my phone dying on the charger. Most of us think that battery dying while charging is due to these myths.
The lithium-ion battery comes with a pre-planned amount of charge cycles. If you charge it before it is 0% and top it off during the day, you'll stretch out the battery life span.
Most of us think that the battery has to drain till 0 to charge again. Please remember that you should never do this. 
It would be best to let your battery drain when the battery icon shows a positive charge. That means the battery has to recalibrate. You will have to drain it down, then charging it up again will fix the issue.
Some think that it is not ok to charge the battery overnight. But dear readers, it is completely fine. It is known the be the ideal way to make your battery perform well throughout the day.
This view was generated when the nickel-ion batteries came into play. But today, the batteries are lithium-ion batteries, and they do not suffer memory losses. 
Most people think that you should not use your phone while it is on charge. We believe that the battery will overheat because of this. But if you are using a proper standard battery, you do not have to worry about overheating. You may use it while on the charger.

Many people think that the batteries will last forever if they charge them appropriately. But remember, all the Lithium batteries come with a set life span. So once the period is over, the battery performance will eventually go down. We need to keep this in mind. Many experts say it is always ideal to keep the battery between 30% and 80 %.

Also, if you kill or restart the app repeatedly, remember, that you are straining the battery. It can drastically make your battery decay. So, make sure to be very cautious and knowledgeable about our actions if we need to save the battery.

And we need to make sure that the chargers we use for charging the battery have to be in proper condition. If not, its effect is entirely on the battery's quality and lifespan. If your 

battery is dying while charging, 

you need to make sure that the cable and the power adaptor of the charger are in excellent condition. 
SEE ALSO: What is iothiddenmenu?
 Wrapping up…
So dear readers, we think you got a good understanding of the charging issue on the phones. You always have to be cautious about how you use your phone. Your phone dying while charging might be due to bad handling. So please make sure to avoid careless mistakes from your end.
READ ALSO: Why is my Snapchat not working?